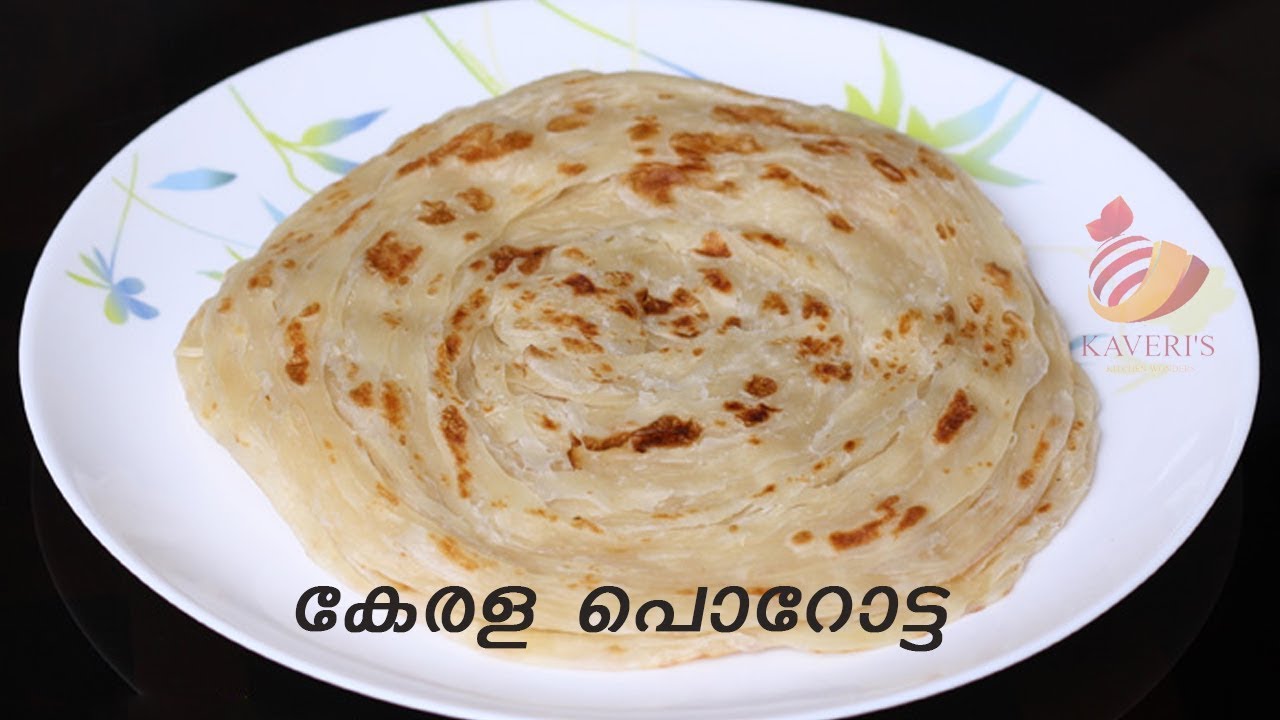 Advertisement
Nadan kerala porotta

Ingridients:
2 cups Maida ( all purpose flour)
1/2 cup boiled and cooled milk
Water as neede.
salt for taste
1 tbsp sugar
1 egg
Method
Take a large bowl
add milk
add salt
add sugar
add egg
Beat it with a beater or a fork.
add flour to it
and Knead well
flour is soft.
cover it with a wet towel or cloth which is clean.
keep it aside for 2 hours.
flour is now fermented well and is double the amount.
add 1 tbsp oil and knead well
make small small balls of flour.
spread it with a chappathi stick after pouring oil on counter top.
spread as much as u can.
cut it into small desired shapes for Porotta.
fold it and spread again as shown in video
cook it in a frying pan
spread oil in pan
cook the Porotta both sides untill both sides are cooked well
take 4-5 porottas together and keep in one above other on table counter and beat from all sides
layers comes out nicely
Porotta is ready to serve.
Serve hot with your favourite side dish….
beef….chicken..mutton…vegetable kuruma…egg roast…..
Watc This Video
Advertisement