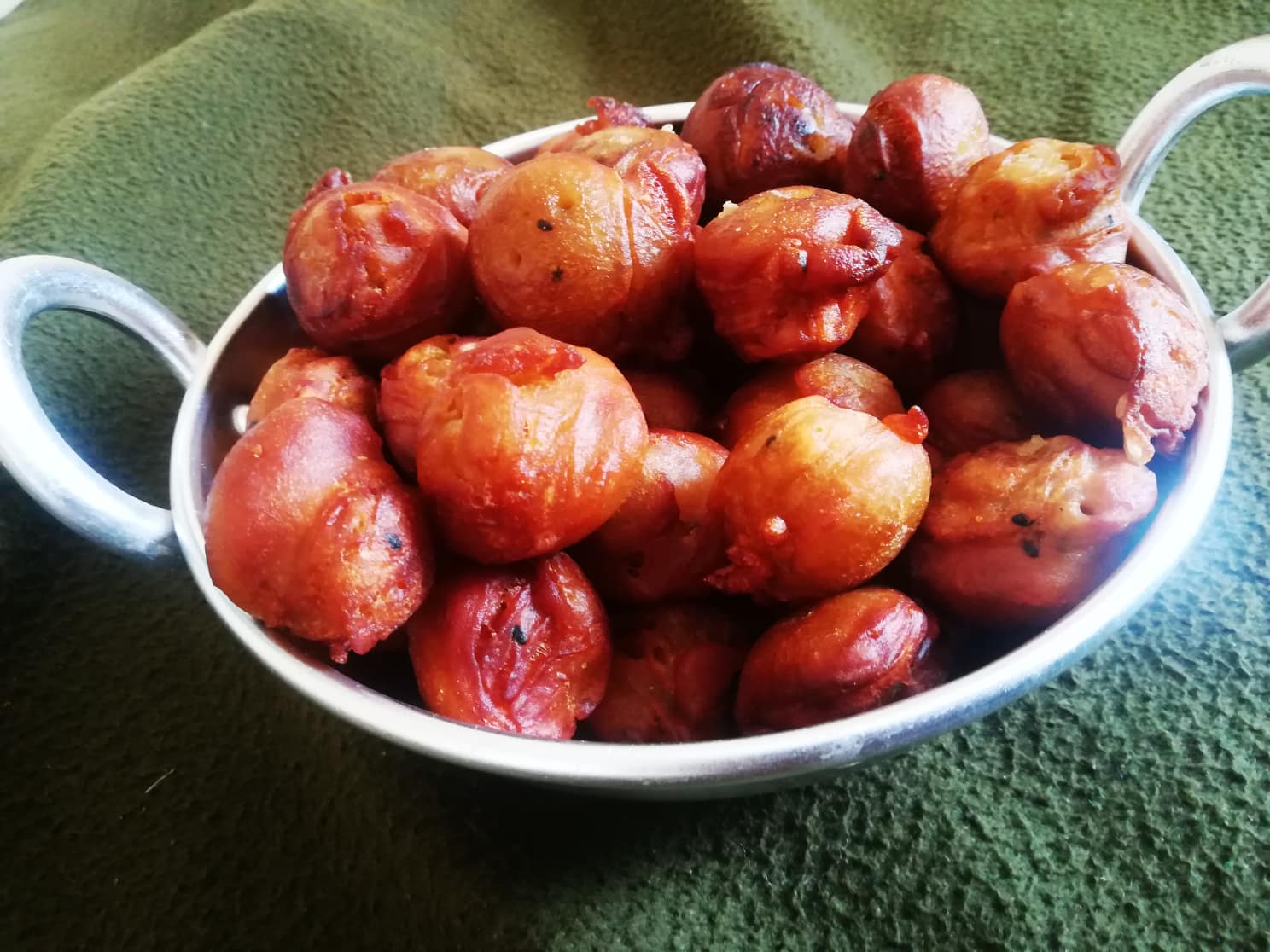 Advertisement
like this Unniyappam Recipe all. The following video explains how to prepare. watch at the video and you make it too Unniyappam. Do not forget to share this post with others.

Video by:sumis kitchen&stitching world
Advertisements
Unniappam is the traditional recipe and popular snack of keralites, which is made with rice flour, jaggery/molasses and ghee/clarified butter. "Unniyappam-Unniyappam-Unniappam-Neyyappam is a fluffy deep-fried rice sweet fritter  similar to Dutch Aebleskiver.
NGREDIENTS
ROASTED RICE FLOUR 1 CUP
MAIDA 1 CUP
WATER 1½ CUP
JAGGERY 2 PIECE
WATER FOR MELTING JAGGERY ½ CUP
PINCH OF SALT
2 PINCH BAKING SODA / SMALL BANANA
GHEE 1 TBS
COCONUT PIECES